Founder (Group of CEO & M.D)
ASLAM MOOSA
Aslam is in a passionate pursuit of creating the largest Skills Development Company of the country. He seeks to make a meaningful impact on the society through his company's mission to maximize the impact of English Communication Training. He is a Physics graduate with a Post-Graduation in Computer Science from Mumbai University. He has done his MBA in Marketing from Pune. After working for a few years with Bajaj Auto Ltd., he moved to Business Development in IT and has served with some of the large IT companies like IBM and Computer Associates. After successfully making a career in IT, in Year 2006, he setup the first Speakwell Centre in Mumbai and since then he has been fast expanding this network of centres across India. He has a penchant for the education business. He has setup some of the well-known names in Mumbai's IT Education Industry like St. Angelo & Plus Point Computer.
Founder & Director
MAHESH JOSHI
Education has been Mahesh's first love and he has remained in love with the Education Business ever since. He started his network of Computer Training Centres under the brand name of Plus Point Infotech Pvt. Ltd. Having found the Spoken English training to be a more challenging business. At work, Mahesh Joshi is best known for his out-of-the-box and progressive thinking. He drives his Speakwell Team to be continually innovative in training methods with the help of current technology and is obsessive about the quality standards. Armed with a coterie of dynamic professionals chosen by him, he pushes his team to deliver nothing but the best. It is his vision to thus help young Indians to move, in keeping with the paradigm shift in the global industrial standards.
Team Members
This Is Why Industry Our Team Is So Famous!
Rodney J. Sabo
Design Lead
Lorem ipsum dolor sit amet, consectetur adipisicing elit, sed do eiusmod tempor incididunt ut labore et dolore magna aliqua. Ut enim ad minim veniam, quis nostrud exercitation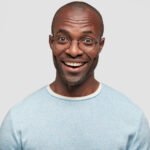 Rodney J. Sabo
Design Lead
Lorem ipsum dolor sit amet, consectetur adipisicing elit, sed do eiusmod tempor incididunt ut labore et dolore magna aliqua. Ut enim ad minim veniam, quis nostrud exercitation
Rodney J. Sabo
Design Lead
Lorem ipsum dolor sit amet, consectetur adipisicing elit, sed do eiusmod tempor incididunt ut labore et dolore magna aliqua. Ut enim ad minim veniam, quis nostrud exercitation
Don't hesitate to contact us
Write to us
info@example.com
Office hours
Mon-Sat 9:00 - 7:00