The Brand

In business, one of the key things is the brand. A brand takes a lot of time to develop. Many a times, it takes years. As a franchisee, you save those many years of creating a brand by taking the franchisee of an existing brand. With S-Tek, you get the advantage of a brand that has been established over the last 3 years. We are one of the brands of IT Education in Maharashtra. As a S-Tek franchisee, you get the advantage of representing this brand in your location.
Business Know – How

The knowledge of how to run the business is acquired over a period of time and during this period we tend to make several mistakes and some of them could ruin the entire business itself. When you become a franchisee of a company, the advantage is that you get the know – how of how to run the business from the franchisor. S-Tek, Mumbai has setup more than 30 centers over the last 3 years of its existence and this ensures that most of the issues related to the running of the center is already available with the company. As a franchisee, you get guidance at each stage of the business whether it is the starting of the center or during the growth stage of the business.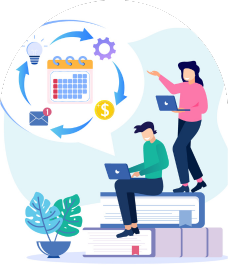 Curriculum and Methodology

In the training business the most important thing is the curriculum and the courseware. S-Tek, Mumbai has one of the best courseware available for I.T. training which has been used by many students and have benefitted from this. As a franchisee you get access to such a powerful content.
Support

When you start a business, you require support in identifying the right location, identifying the right people, the right vendors and knowing the rates for material and services. As a S-Tek Mumbai franchisee, you will get help in setting up your entire business from the scratch.
Don't hesitate to contact us
Office hours
9:00a.m - 7:00p.m